DHM By Isang - Spring/Summer 2018 Lookbook "Sparkle"
Introducing fast-rising high fashion MUA and make-up brand DHM By Isang, with their brand new exclusive Spring/Summer 2018 lookbook, themed 'SPARKLE', shot on location in West London's Chillicheeze Studios, and photographed by MCM Media London, who have previously worked with Cosmopolitan, Pauline Briscoe, and Black Hair & Beauty Magazine, among others, with creative direction fromDHM By Isang CEO and founder Isang Obot.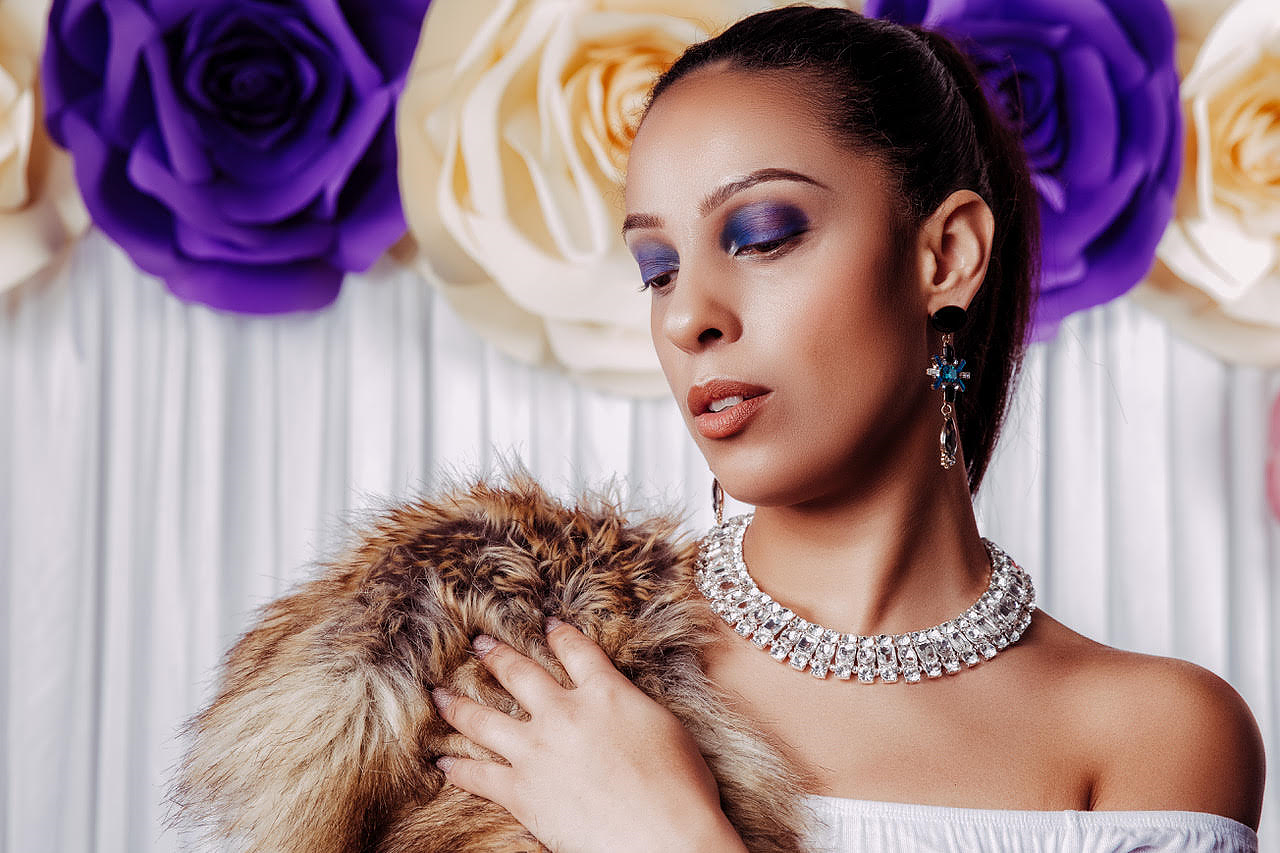 Complimented by a lush floral backdrop, provided by Sequins And Petals, and fitting jewelry by JSapphirah, The Accessories Lounge, and Angieberrys, with beauty offering from MAC, Sephora, Sleek, NYX, and Inglot, among others, the 'SPARKLE' lookbook features eight distinct and creative looks, which perfectly express the DHM By Isang brand and ethos of elegance, glamour and divine, and showcases Isang Obot as one of the best new MUAs in the UK and Africa.
From the minimalist 'Powdered' look, and the bright and bold 'Ibibio' look, inspired by Isang's native Akwa Ibom state in Nigeria, to the 'Purple' look, which is perfect for any summer evening, and the 'Plum' look, inspired by Italian luxury fashion house Dolce & Gabbana, DHM By Isang's 'SPARKLE' Spring/Summer lookbook is bold, daring, and unique, and highlights the excellent use of colour in make-up, while going where not many make-up artists dare to go.
Founder of DHM Isang expressed her inspiration behind the sparkle lookbook by saying:
Speaking about the inspiration behind the 'SPARKLE' lookbook, "Bold is still beautiful. This lookbook means a lot to me, as it's my third one since launching Divine House of Makeup By Isang. I had looked online for looks that were bold for inspiration, and wanted to promote my new mink lashes collection, JPL Lashes by DHM, within the shoot also. I especially wanted the lipsticks used to portray a contrast with the models skin tone and again emphasise the sparkle and summer theme".